PRP for Collagen Building
PRP stands for Platelet-Rich Plasma, which is derived from your own blood sample, packed with nutrient rich cells and powerful growth factors for skin rejuvenation. Because PRP comes from your blood, there is minimal risk for allergic or immune reactions.

How does it work?
A small sample of your blood will be drawn and prepared by using a centrifugation process. Using ProGen PRP, an FDA-cleared and safe system technology, your platelets and plasma are separated from the red blood cells. When your PRP cells at applied to the treatment area, the platelets recognize damaged cells and the plasma transports special growth factors where they are needed most. 
Why PRP?
Progen PRP is considered "the gold standard" providing safe FDA-cleared and safe systems manufactured in the United States.  The procedure is simple and only requires a small amount of blood from you placed into a sterile container that is spun to separate the platelets resulting in a concentrate that is rich in platelets with growth factors to unlock your body's natural healing properties.
PRP can be used in areas of the face that are showing signs of aging to help with thinning skin and fine lines. The growth factors in the PRP will stimulate collagen production which will help tighten the skin and improve skin thickness. We often combine this treatment with SkinPen Microneedling for maximum effect.  
It is recommended to undergo a series of 3-4 treatments, separated by 6 weeks each, for optimal results. One maintenance treatment every 6-9 months is recommended to continue long-lasting results. 
What Are the Benefits of PRP?
Immediately after the procedure, you will notice your skin becoming smoother in appearance. Collagen production continues in the following weeks, providing even greater facial rejuvenation results. Because PRP treatment is natural and non-invasive, there is little to no downtime required after your appointment. Patients are able to return to their normal activities following their appointment. However, it is important to follow your provider's post-treatment instructions for the best results.
What Areas of the Face Can PRP Treat?
This treatment is very effective for facial wrinkles. Some of the common areas where the treatment can be used include laugh lines, crow's feet, forehead creases, and necklines.
This treatment requires us to draw your blood – stay hydrated 24 prior to your appointment.
Price: $500 or 3 for $1350
*must be 18 years old to receive this treatment
Appointment time: 1 hour+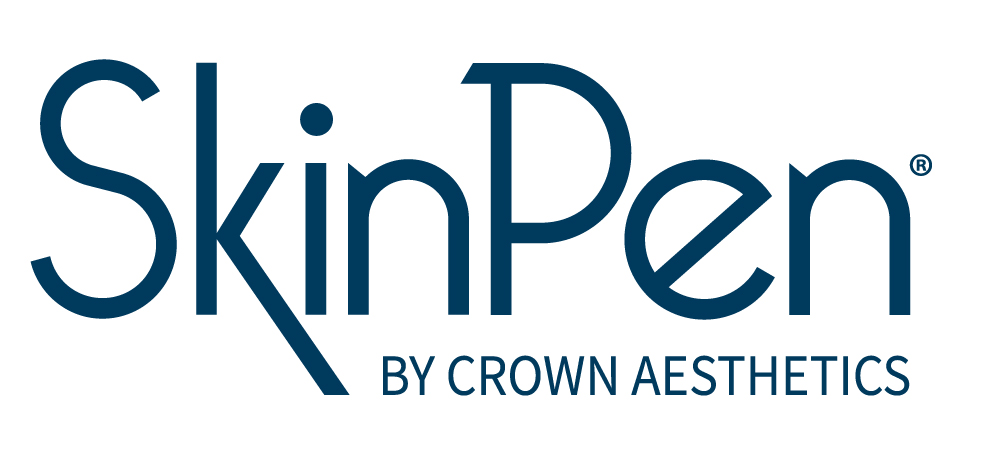 Skin Resurfacing with Microneedling
Microneedling creates controlled micro-injuries that stimulate the body's natural wound-healing process. The micro-injuries trigger the release of cytokines and growth factors that lead to the remodeling of collagen and elastin. SkinPen Precision microneedling, in other words, is collagen induction therapy giving skin a firmer and radiant appearance. Collagen also plays a key role in scarring such as those resulting from acne. Skin remodeling plays an important role in improving the appearance of this condition.
It is recommended to undergo a series of 3-4 treatments separated by 6 weeks each for optimal results. One maintenance treatment every 6-9 months is recommended to continue long-lasting results. 
Price: $350 or 3 for $900
Appointment time: 60min+
*must be 22 years old to receive this treatment
What Areas of the Face Can Microneedling Treat?
The most common areas to treat are the face and neck. Your provider will apply a topical numbing agent to reduce pain or discomfort during this procedure.
Are There Any Contraindications for Microneedling?
Microneedling cannot be done on an area with an active bacterial, viral or fungal infection. It is contraindicated in patients with active acne, skin related autoimmune disorders, rashes, warts, skin cancer, patients on anticoagulants, women who are pregnant or lactating, history of recent ablative dermal procedures, actinic keratosis, rosacea, diabetes, and keloid scars.
What Should You Keep in Mind Before Your Appointment for Microneedling?
For best results, it is beneficial to use a retinol product on your skin for 6 weeks prior to starting a microneedling series. You should avoid any retinol products on your skin for 3 days prior to your appointment. 
What Are the Side Effects, Risks, and Possible Complications of Microneedling?
Side effects are minimal with this type of treatment and typically include redness to the skin that may feel like a sun burn, minor flaking or dryness of the skin with scab formation in rare cases.
What Happens After Your Appointment for Microneedling?
After your treatment, your practitioner will send you home with skin care products to use while your skin is recovering. Your skin may appear pink or red, like a sun burn, for 24-48 hrs after your treatment. Minor bruising is possible depending on the aggressiveness of the procedure. Post treatment instructions include no sweaty exercise or sun exposure for 72 hours. You also cannot wash your face for 24 hours after your treatment.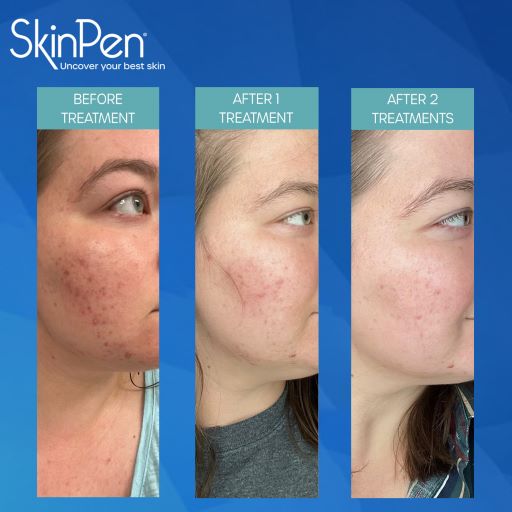 When Will I See Microneedling Results?
Microneedling is great for patients who want to improve the appearance of fine lines and wrinkles, acne scars, large pores and texture issues. Results may appear after one treatment but will continue to improve three-six months after your last treatment. Your provider will likely recommend a series of 3 or 6 treatments spaced every 3-6 weeks followed by a maintenance treatment once every 6-12 months.