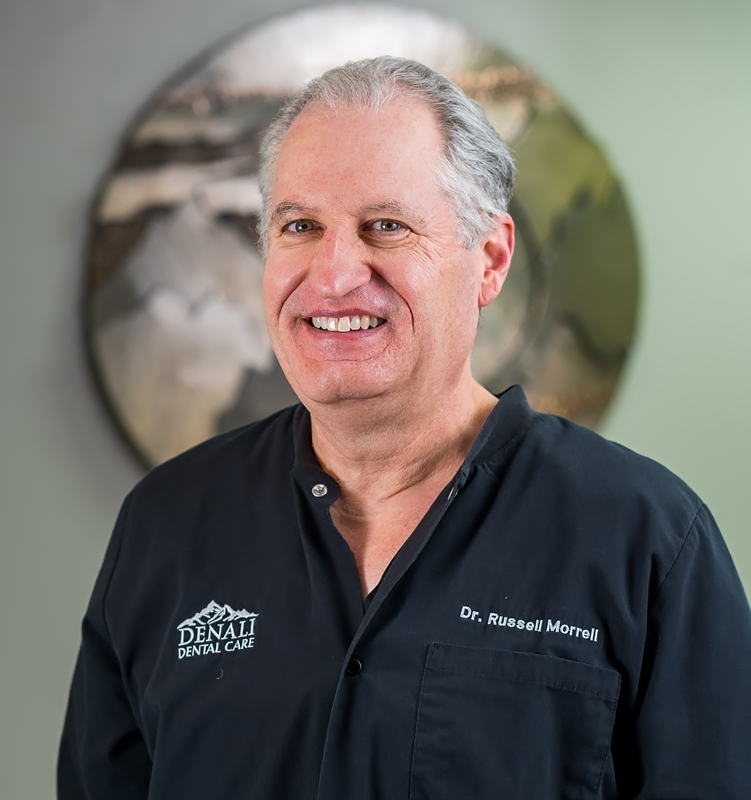 Russell Morrell, DMD
Dr. Russell Morrell graduated from Southern Illinois University in 1990, where he received his Doctor of Dental Medicine degree. Prior to this, he attended Southern Utah University, where he received his undergraduate training in chemistry and biology.
Dr. Morrell has over 25 years of experience and extensive training in general and cosmetic dentistry. His commitment to providing quality patient care has driven him to complete higher education training courses beyond state licensure requirements. He loves the diversity of learning and working in all areas of the dental field, and he practices the newest advancements in cosmetic dentistry, implants, no-drill fillings, root canals, crowns, dentures and laser technology.
Our office is mercury free, using composite fillings and shades to complement the tooth's natural color and structure, giving superior function and appearance. He is diligent in following advanced research and development in leading-edge techniques and equipment while implementing their use with skill and precision.
In June 2014, Dr. Morrell was given the prestigious award of a fellowship in the Academy of General Dentistry, an honor only bestowed on those with over 500 hours of advanced education and who complete a competency exam. He is currently working on a mastership in the Academy of General Dentistry. He is also a member of the American Dental Association®, the Alaska Dental Society, the Anchorage Dental Society and the Academy of General Dentistry. In 2017, Dr. Morrell began taking classes from the American Academy of Facial Esthetics. To date, Dr. Morrell has completed BOTOX® cosmetic and pain management classed levels one and two, along with JUVEDERM® levels one and one and PDO lifting threads.
A Utah native, Dr. Morrell grew up as a Boy Scout, sports fan and drumming enthusiast. Living in Alaska since 2001, he has enjoyed fishing and rafting as well. Alaska is the perfect place for an avid outdoorsman like Dr. Morrell, and he can often be seen skiing, hiking and exploring with his family.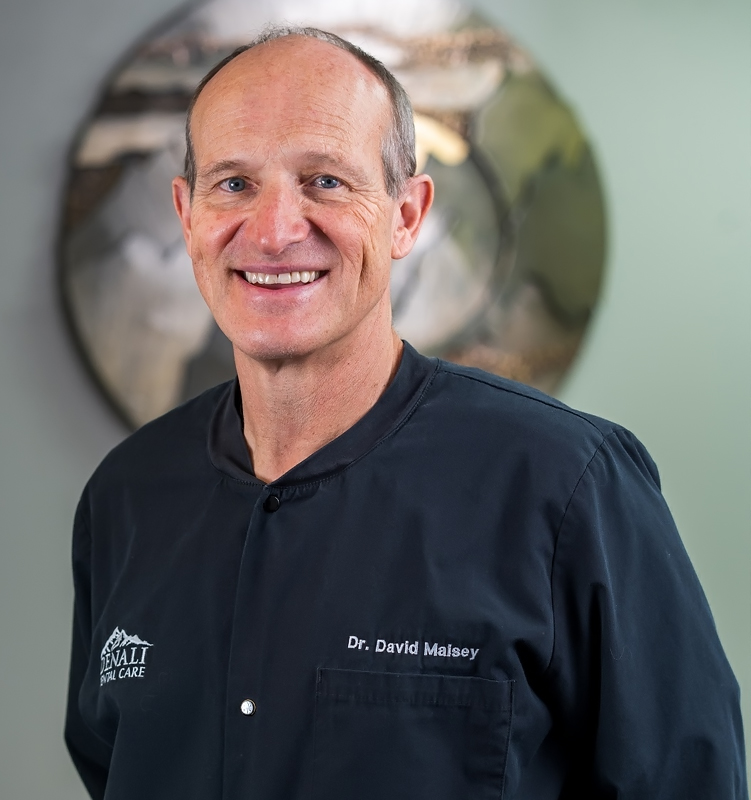 David Maisey, DDS
Dr. David Maisey has been practicing dentistry for over 25 years, with the majority of that time in the great state of Alaska.
He very much enjoys his profession as a general dentist. He has invested in much of the latest technology and is always amazed at how far dentistry has come in the last few decades. He and his wife, Cydney, moved to Alaska over 15 years ago and have completely enjoyed raising their two sons and two daughters by getting out in the "Great Alaskan Adventure."
Dr. Maisey would love to see you and to care for your dental needs. He and our team are not here to oversell anything in dentistry — we just tell it like it is, keep your smile well-tuned and let you decide on your treatment.
Meet Our Team
Our friendly team is excited to meet you! We are dedicated to your comfort and oral health and do everything possible to help you feel at ease while providing quality care that will meet your need and help you enjoy a healthy smile. Our team speaks English, Filipino and Japanese to even better serve you. Call Denali Dental Care today at (907) 274-7691 to learn more and make an appointment with our dentists in Anchorage, Alaska.
---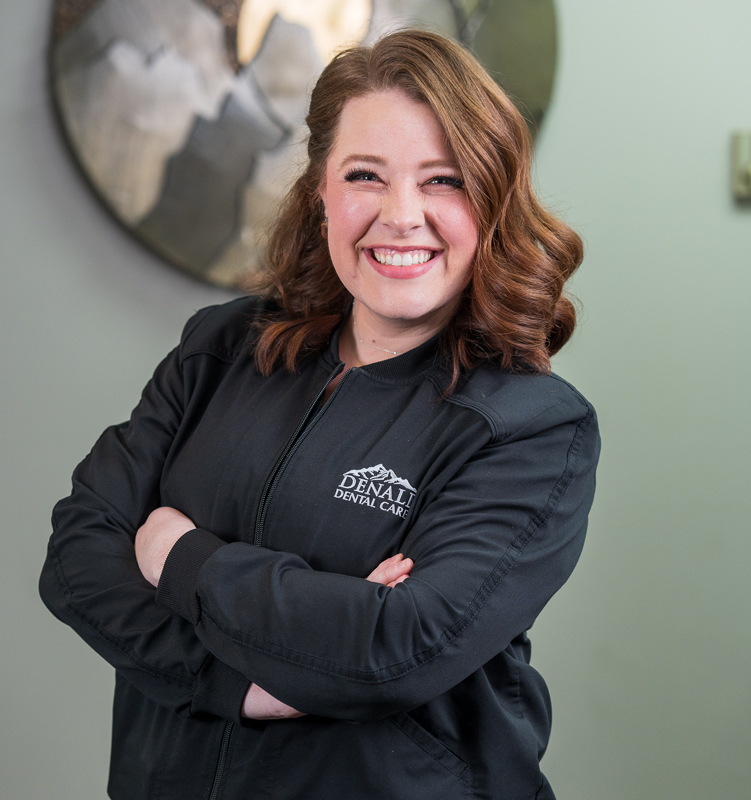 Natalie - Registered Dental Hygienist
Natalie grew up 20 minutes south of Denver, Colorado. She moved to Alaska in February of 2022 specifically to join the Denali Dental Care team! She served a mission for her church in Quetzaltenango, Guatemala for 18 months from March 2014- September 2015 and she speaks fluent Spanish! She then moved to Utah and lived in various cities from June 2016-February 2022.
She attended Fortis College in Salt Lake City, Utah where she received her degree in Dental Hygiene. She is licensed in the administration of Local Anesthesia and Nitrous Oxide and has her CPR/BLS certification. Natalie always wanted to be a Dental Hygienist because she always LOVED going to the dentist and didn't have her first cavity until she was in her mid twenties! She is a current member of the ADHA (American Dental Hygiene Association) and is always looking for continuing education opportunities to make sure she can be the best provider for her patients. She really enjoys getting to know her patients and cherishes the relationships she cultivates with them. They aren't just her patients, they're her friends!
Before becoming a RDH, she attended Paul Mitchell the School in Provo, Utah and became a Licensed Cosmetologist. She is the second to the youngest of 5 children and has 11 nieces and nephews! She prides herself on being their favorite "Aunt Nat". In her free time she can be found hiking in the beautiful mountains of Alaska (or anywhere!), baking anything from scratch (especially cakes!), decorating sugar cookies with royal icing, serving in her church, singing, playing board/card games with friends, or looking for her next big adventure! Natalie would love to help you feel more confident and healthy by cleaning up that smile!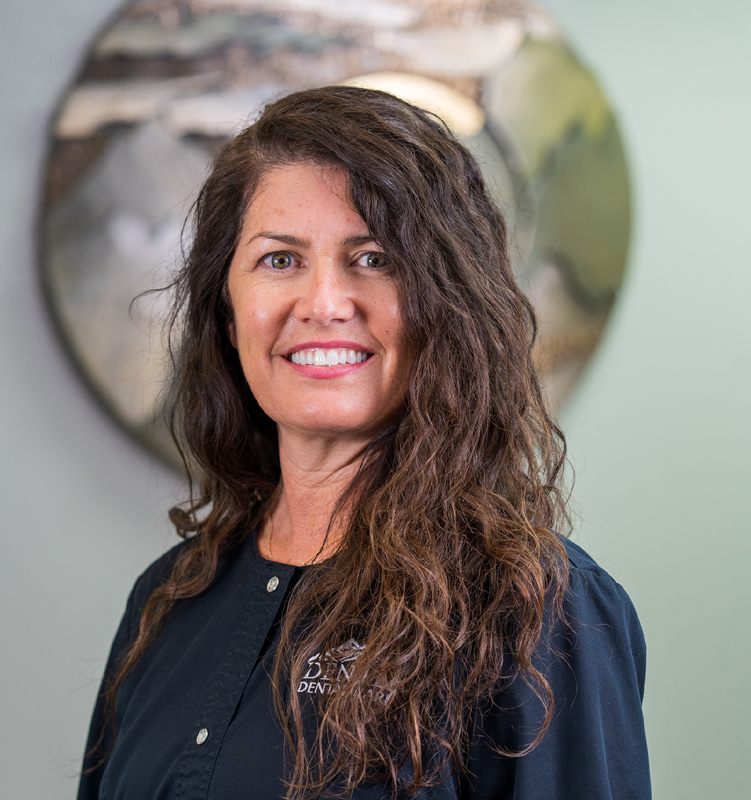 Jenny - Registered Dental Hygienist
Jenny has an experience of 20 years as a hygienist. She started working with Denali Dental Care in Jan 2020 after relocating to anchorage from Santa Barbara, CA, following her fiance. She went to school in Santa Barbara, CA. She graduated from Oxnard College Dental Hygiene program and is licensed in CA+AK.
Jenny loves being a part of this wonderful team and bringing exceptional care to the patients. Apart from work, she enjoys cooking, gardening, hiking, traveling, and spending time with friends and family.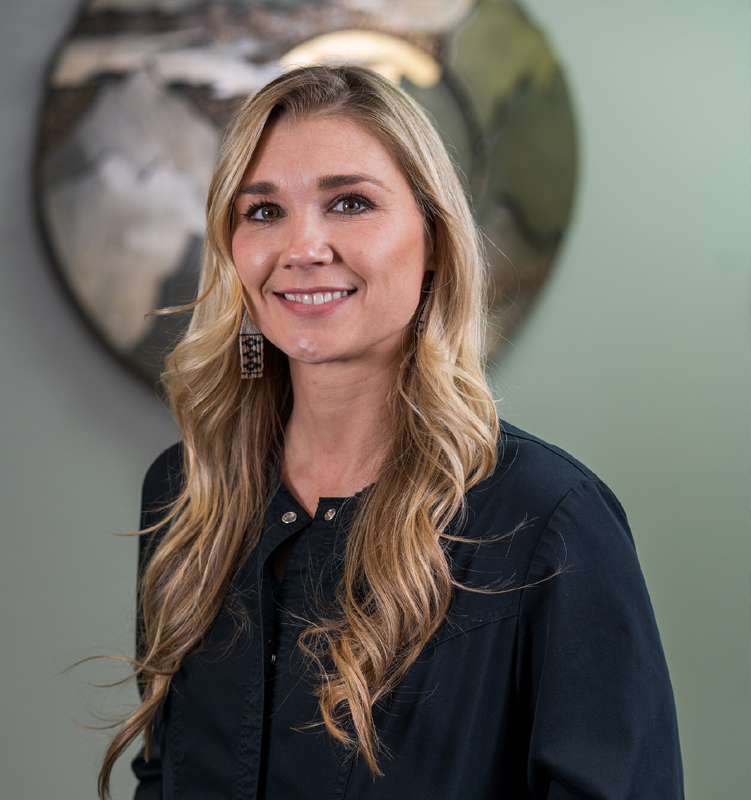 Jane - Adminstrator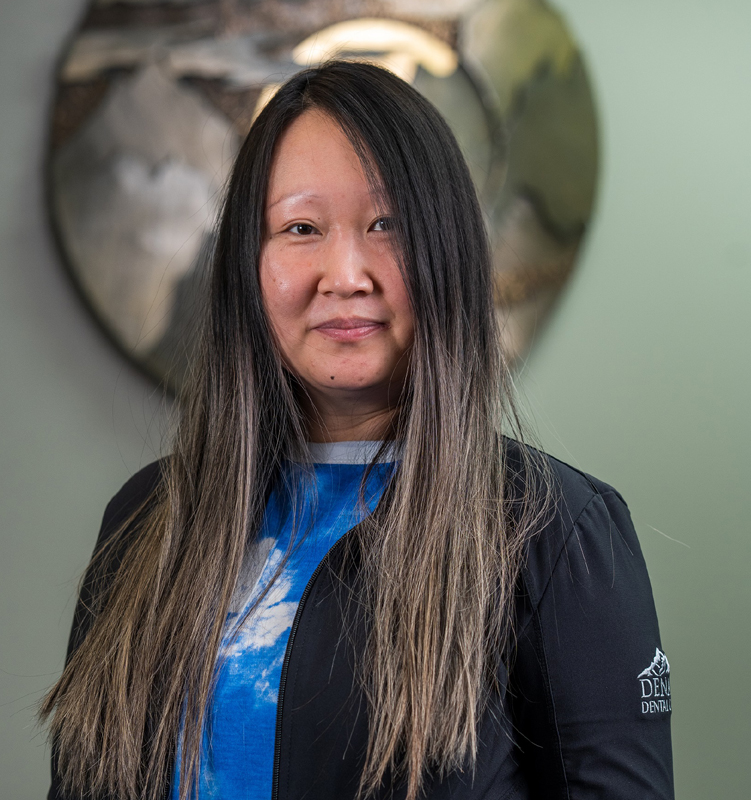 Judy - Adminstrator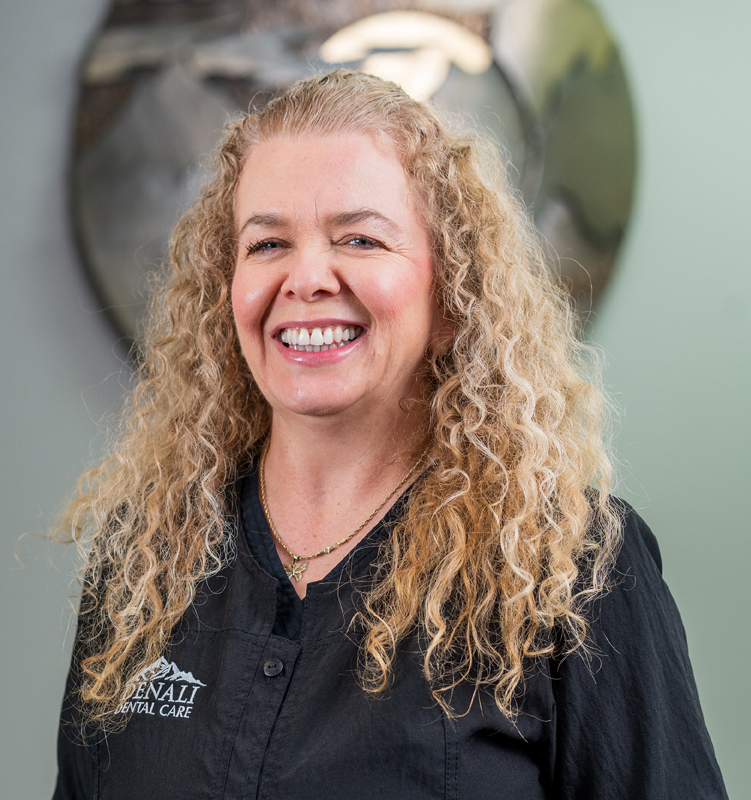 Elena - Sterlie Technician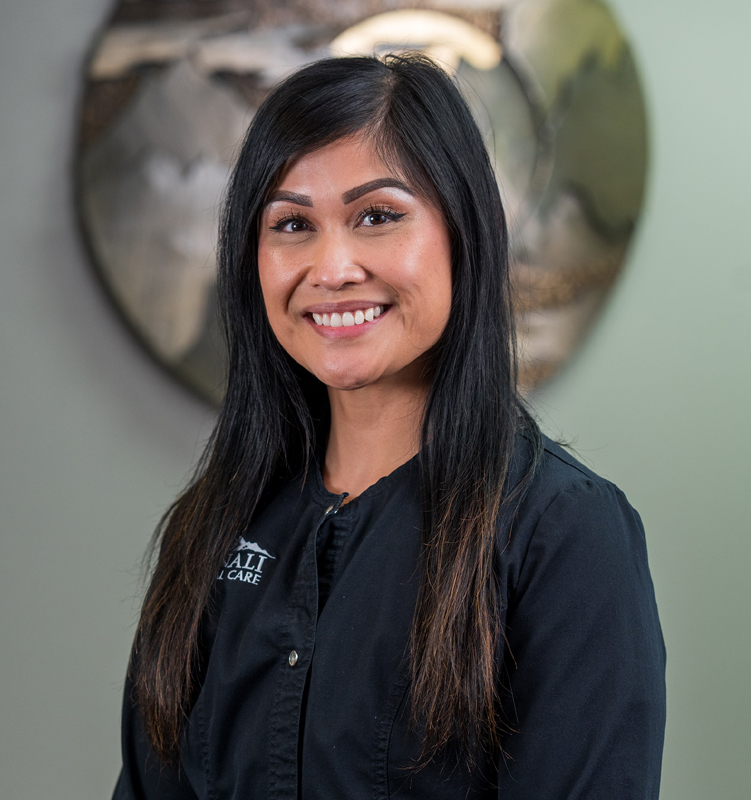 Joanne- Dental Assistant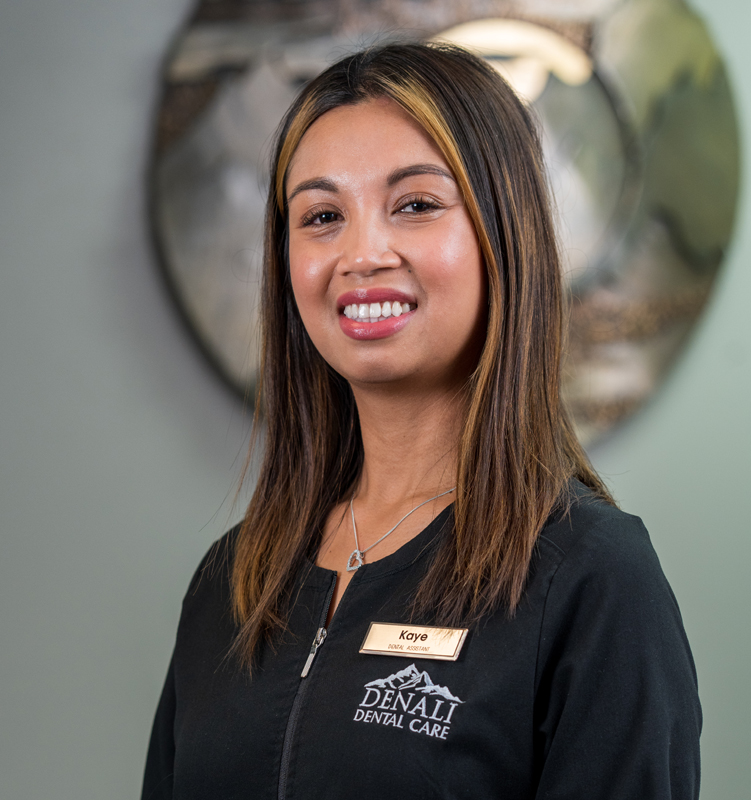 Kaye
Born in the Philippines, Kaye moved to the United States at a young age, making Alaska her new home. She had the privilege of learning both English and Tagalog and speaks both languages fluently. She graduated from the University of Alaska, Anchorage and has enjoyed being in the dental field for over eight years.
She loves spending time with her family, friends and her dog, Gelo. She loves traveling, infusing her tastes buds with a vast array of different cuisines, exploring new adventures and discovering different cultures to widen her perspective of the world.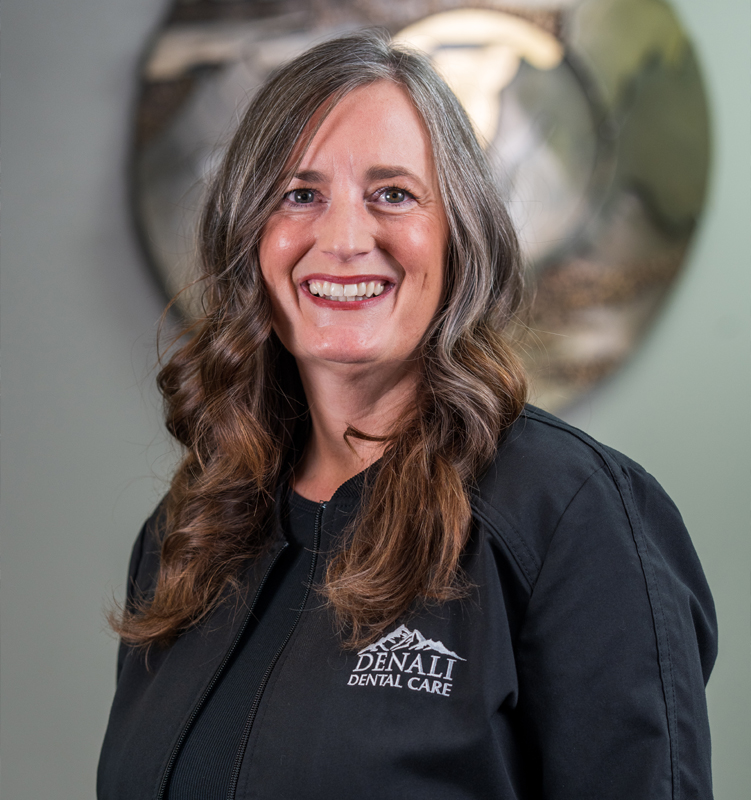 Michele
Born and raised in Alaska, Michele entered the dental field as a young mother in 1991. She has enjoyed working both as an assistant and in the administrative side of dentistry.
She and her husband have raised three lovely daughters and enjoy spending time with their three, soon to be four, granddaughters.
When Michele is not working, she actively spends time volunteering in the community.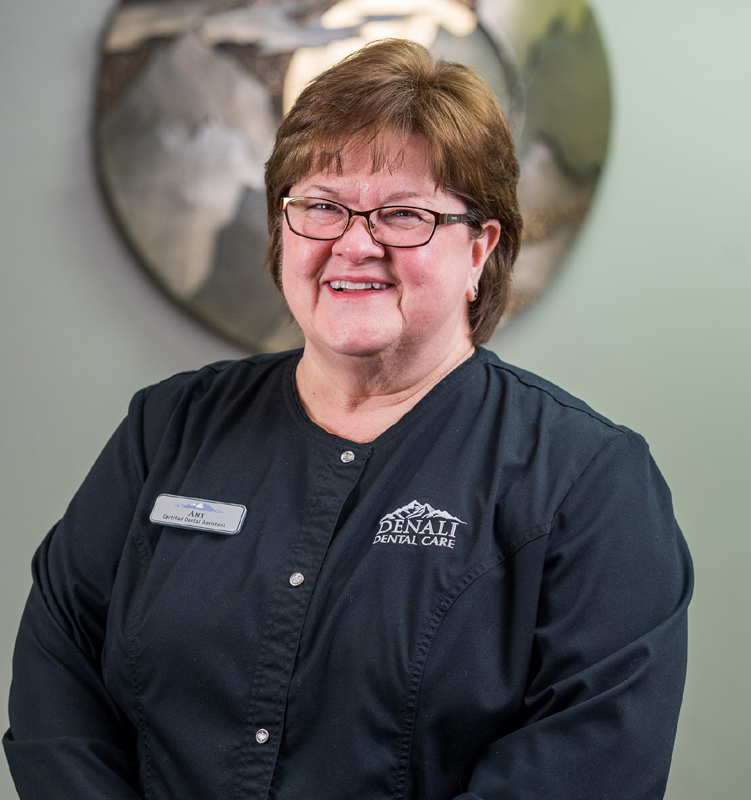 Amy
Born and raised in Washington state, Amy came to Alaska in 1992 after a brief time in California. She thought she would only give Alaska a year, but she has been here ever since!
She completed dental assisting schooling and earned her CDA over 40 years ago and has maintained it all these years, attending continuing education classes regularly.
She loves to read, bake and cheer on her Washington sports teams!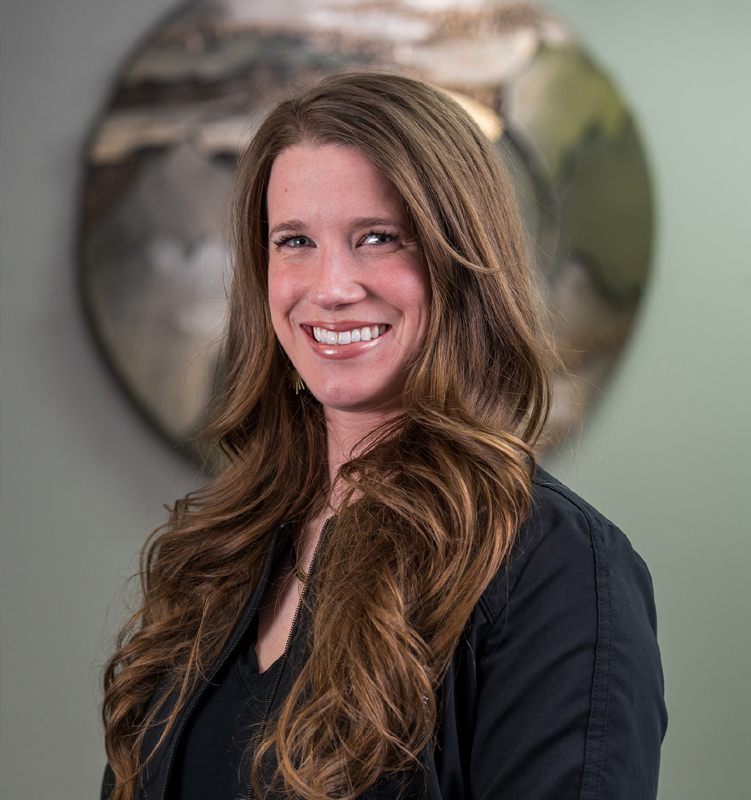 Trisha